A photo series developed and printed in the darkroom and compiled into a zine exploring Providence's spooky history. The photos act as a response to H.P. Lovecraft's
The Shunned House
where an uncle and nephew investigate a haunted house in Providence.
The zine intertwines my own exploration of 3 of Providence's haunts at night with my friends and the beginning narrative of The Shunned House.
Distributed at the
Unbound RISD Art Book Fair
2020 (Online).
Contains:
Fig. 1:
35 Archival Fibre Prints,
35mm Kodak Tri-X.
Fig. 2:
Zine (5
×
4
"
),
staple bound,
RISO printed red and black.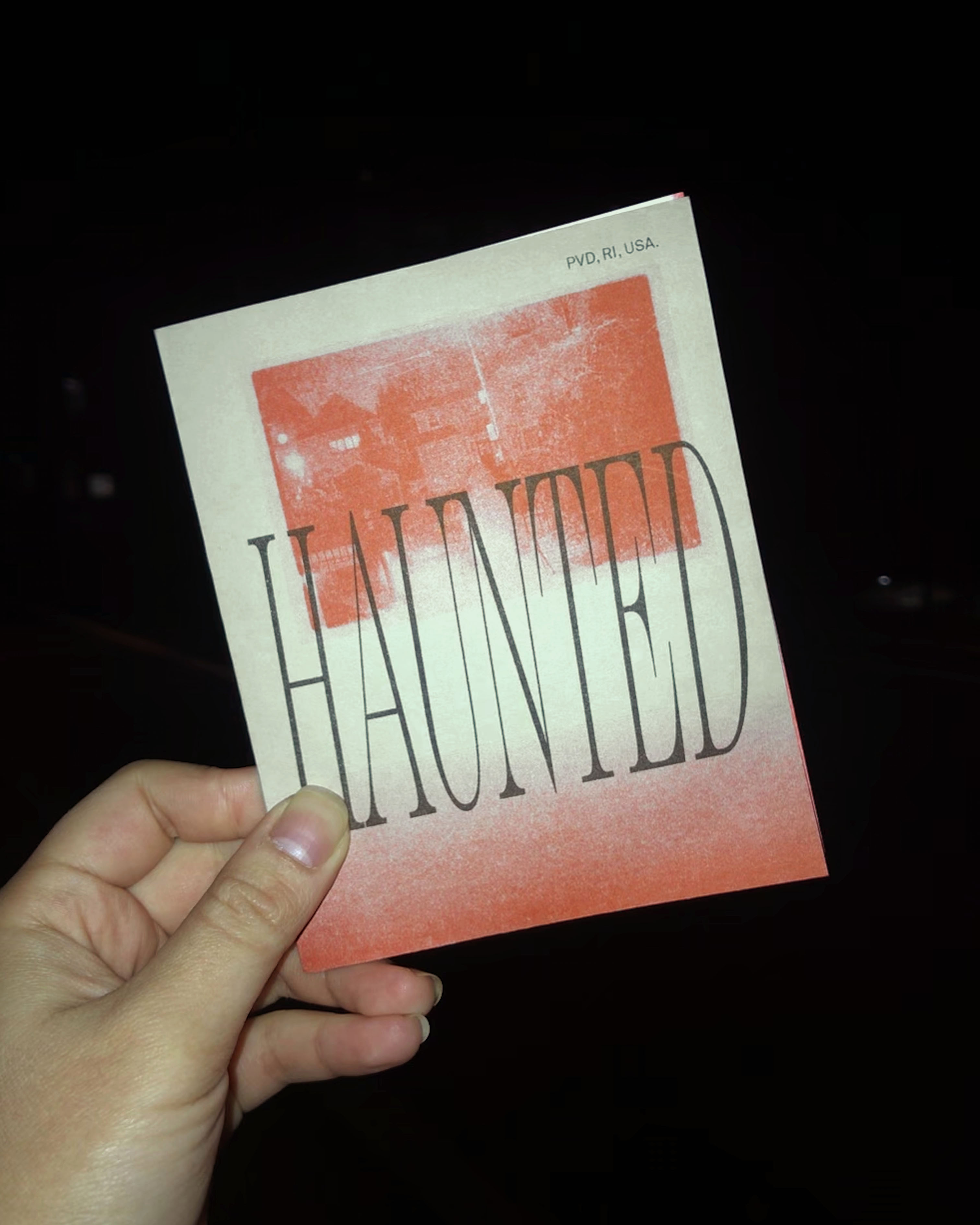 Fig. 2