A book filled with a collection of stories from the subreddit r/nosleep. The subreddit acts as a digital campfire where users share their horror stories.

The book is made to convey the bone chilling nature of the stories, yet still play with the raunchy, chaotic tone of the internet.


Contains:
Fig. 1:
Book (6.5
×
8.75"),
perfect bound, french fold, embossed hard cover, vellum dust cover, made by hand.
Fig. 1.1:
Vellum dust cover.
Fig. 1.5:
French folds hide ominous images between the pages, hand stitched headband.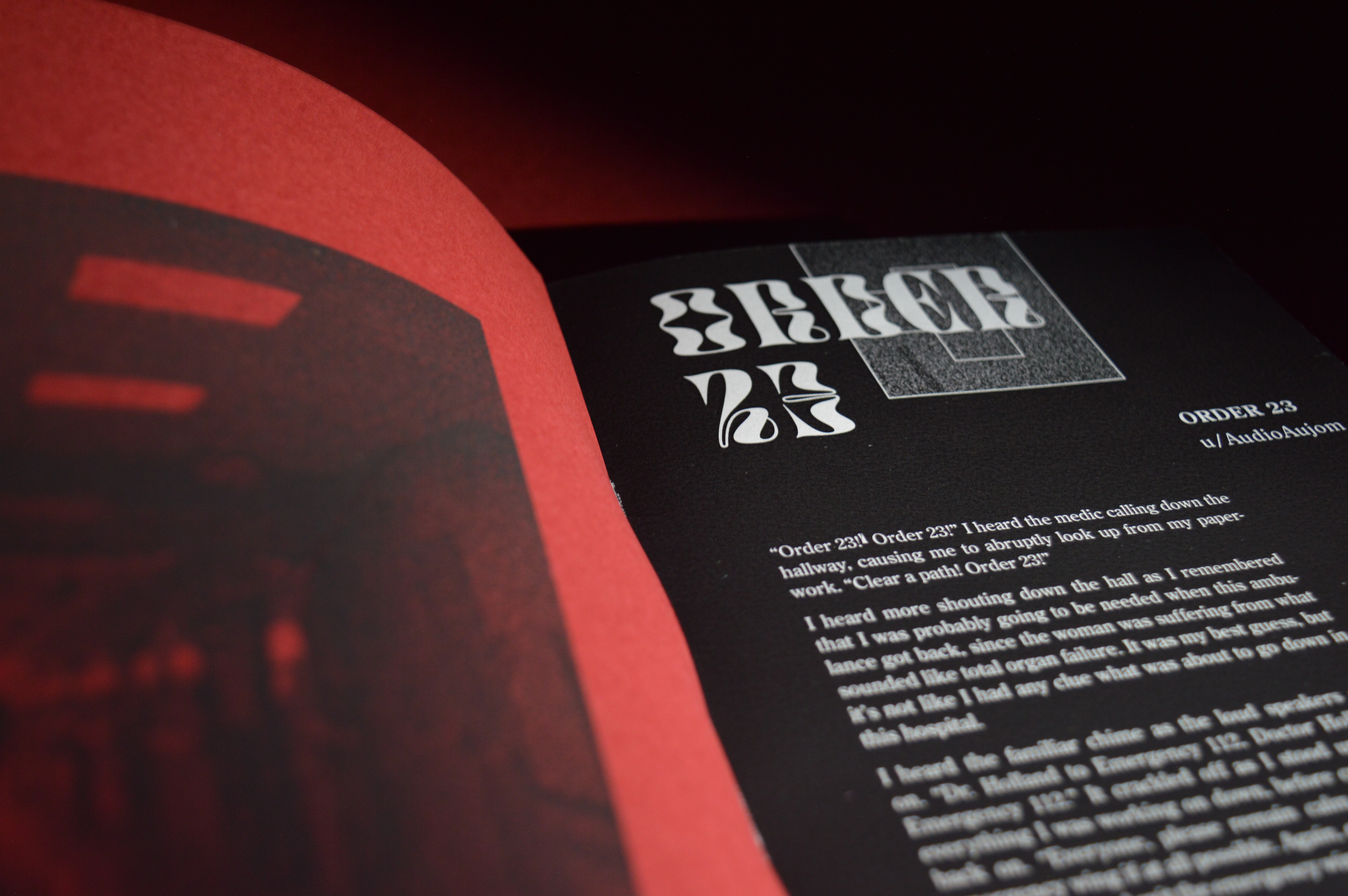 Fig. 1.9:
Assorted spreads.
Fig. 1.10