exploratory, brash, naïve, tactile & unapologetically quite possibly very wrong.
SET 1: MEMORABILIA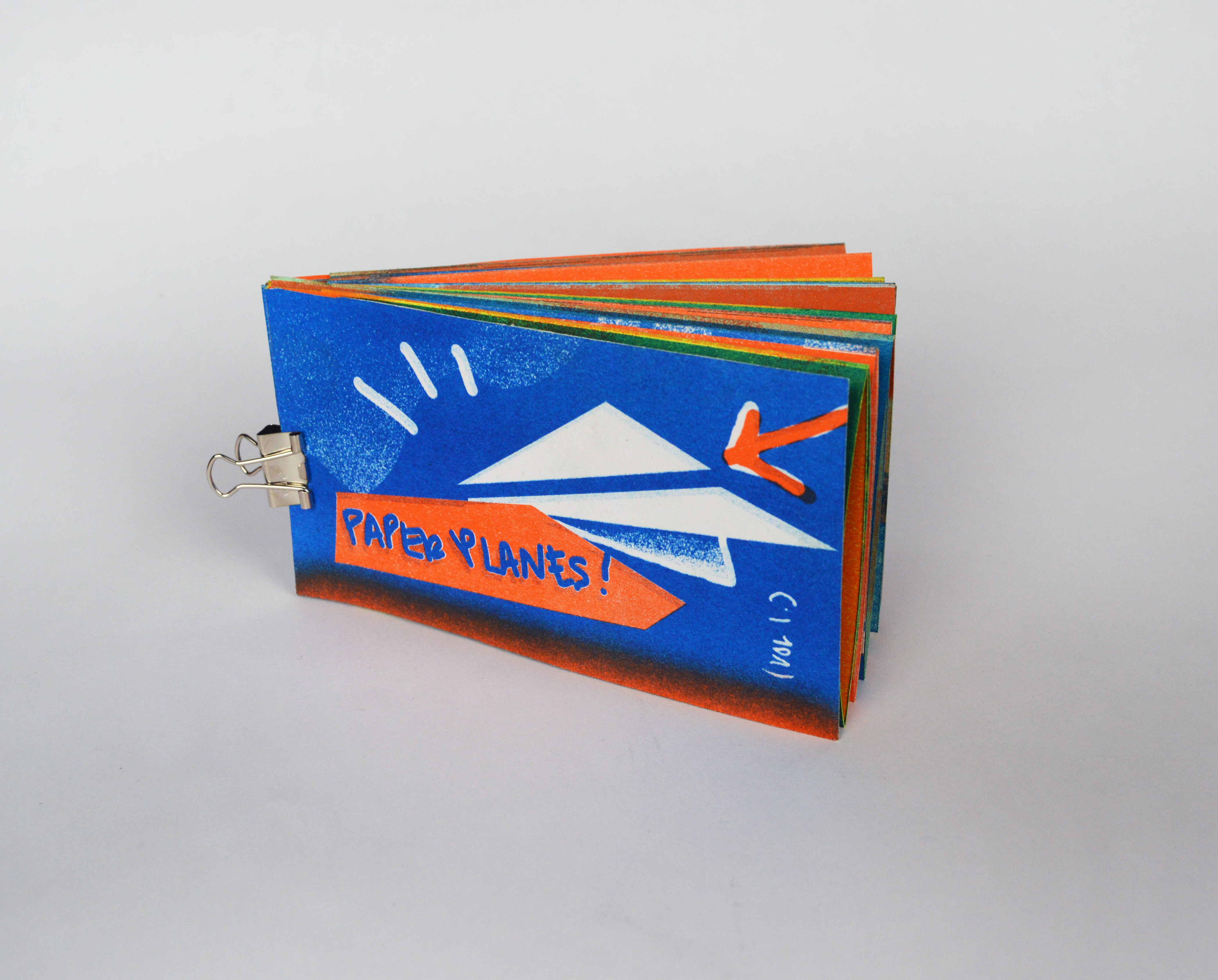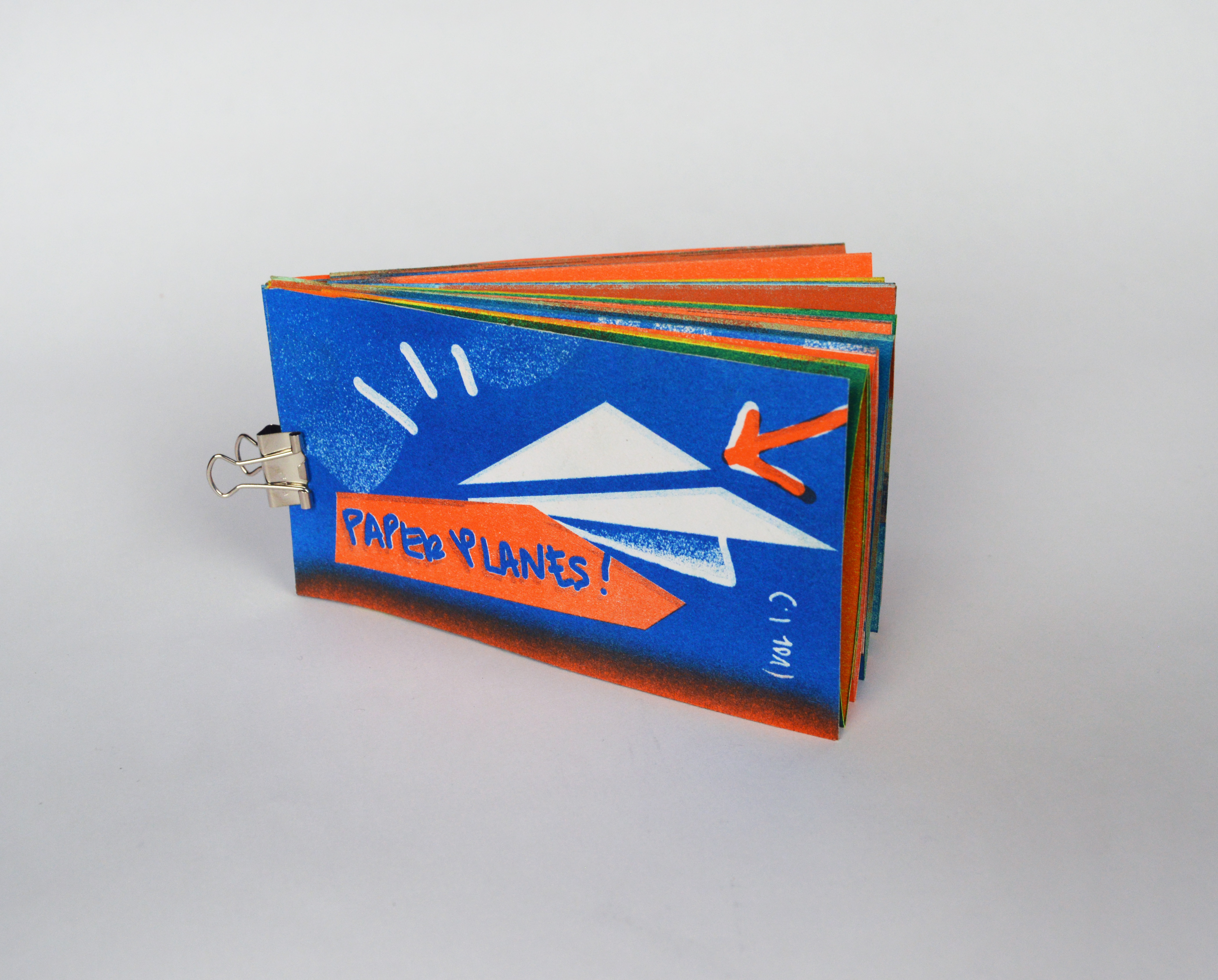 Fig. 1: Lunar New Year 2020
5 colour RISO print
—creating dimension through bitmaps and colour seperation . (Includes 35mm colour film photo, found imagery + hand lettering.
Fig. 2: Happy (V)Palentines Day
2 colour RISO print + reflective foil
—Illustrating & collaging. A fun activity with friends on a night of singledom.
Fig. 3: Paper Planes
2 colour RISO print
—Collecting, editing, designing and illustrating a travel zine aiming to bring people together through the exchange of small personal interpretations of place and culture.
S
ET 2: CHAOS

Fig. 1: Grapple & Counteract
2 typefaces
—Playing with legibility, form and energy through letterforms. Grapple is a variable font.
Fig. 2: Earthly Delights
5 colour RISO print
—Modernized monoline textura lettering and accompanying illustrations
.
Fig. 3: Order of the Physical Realm
4 colour RISO print
—Inexplicable colours that flourish in the absense of the digital bringing forth a vivid language and subtlety. A celebration of the physical. Ironic this is in my digital archive...
Fig. 4: Dialogues
2 colour RISO print
—A page in a comic authored in a process similar to a game of telephone.
SET 3: TROPICAL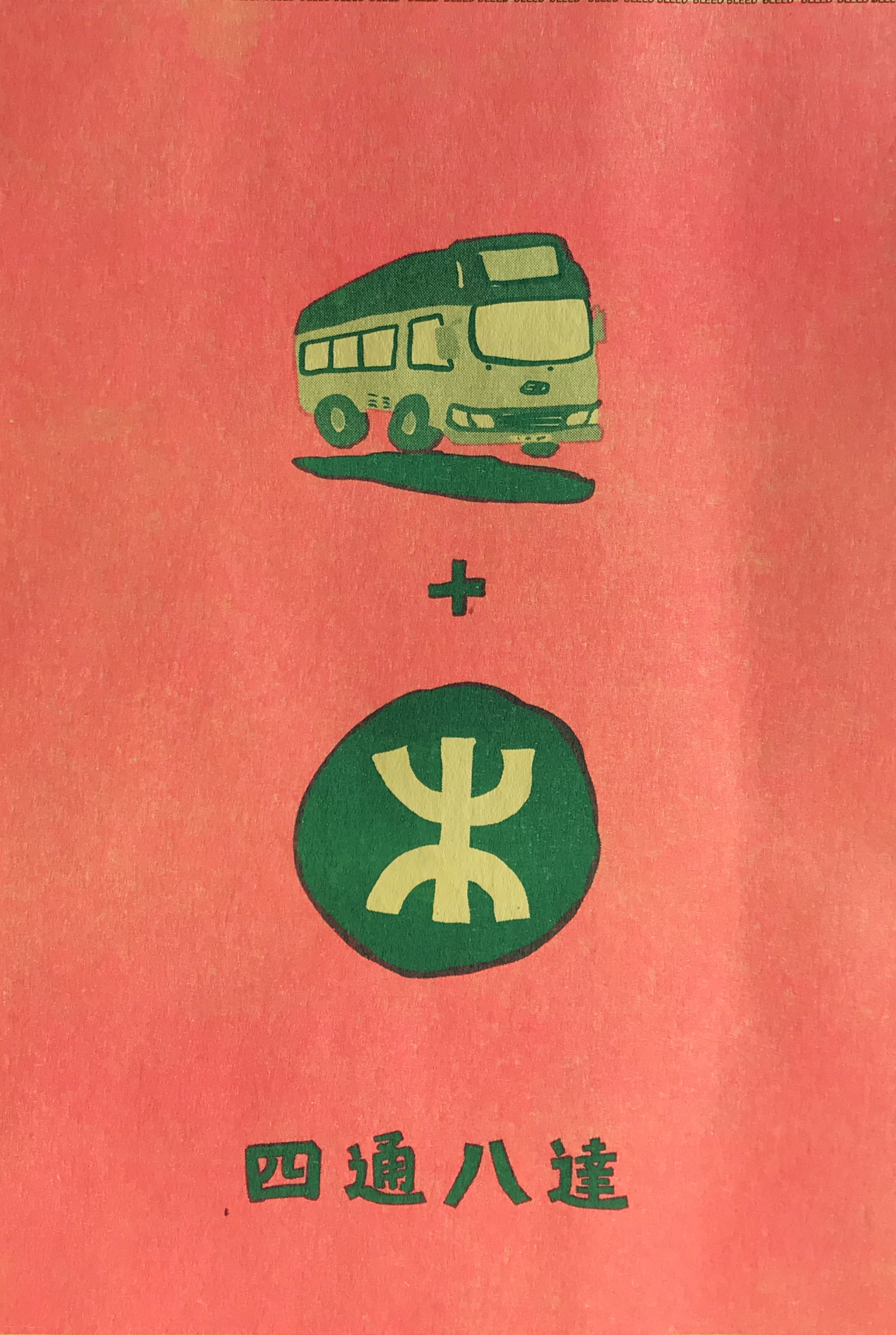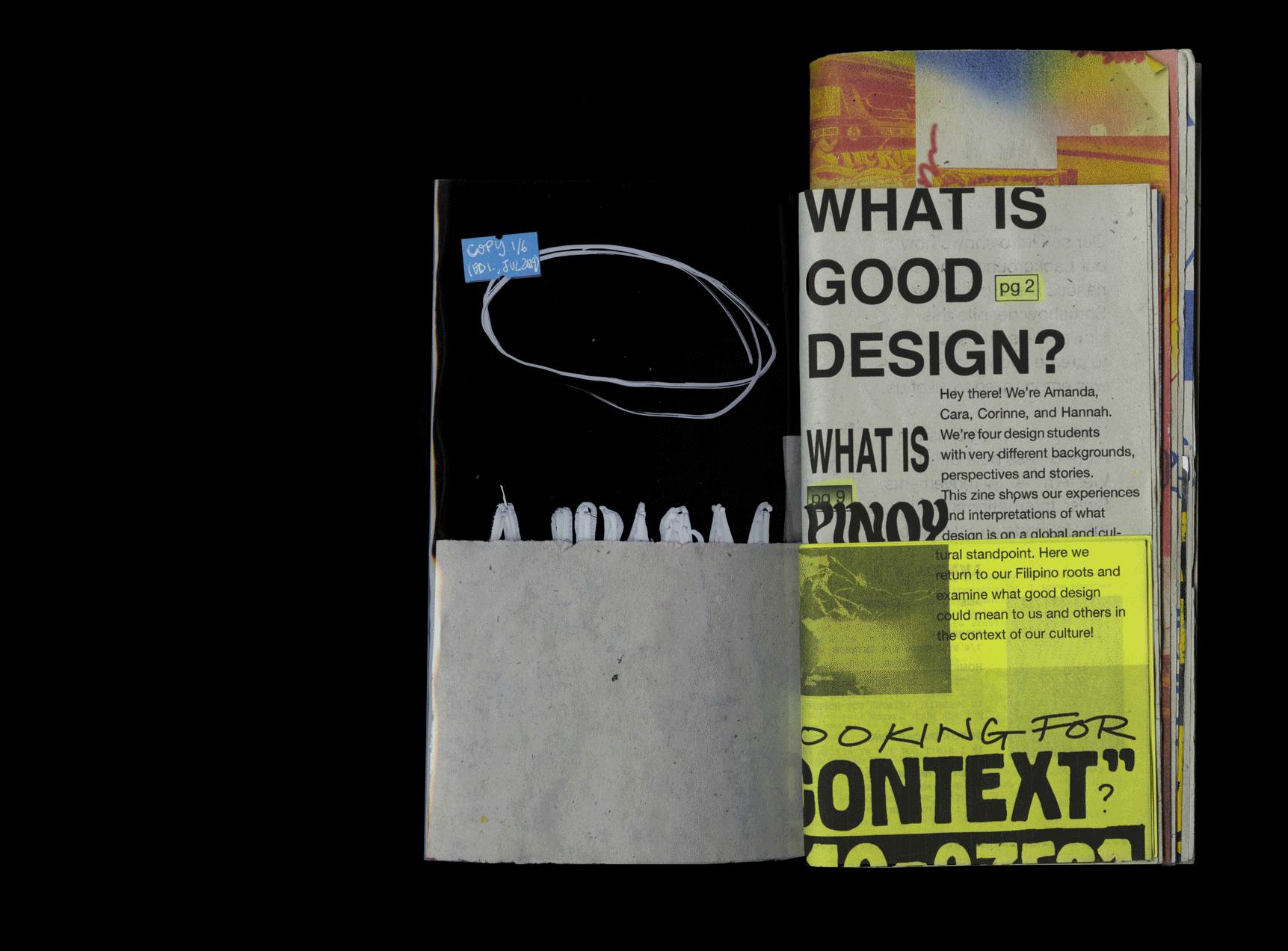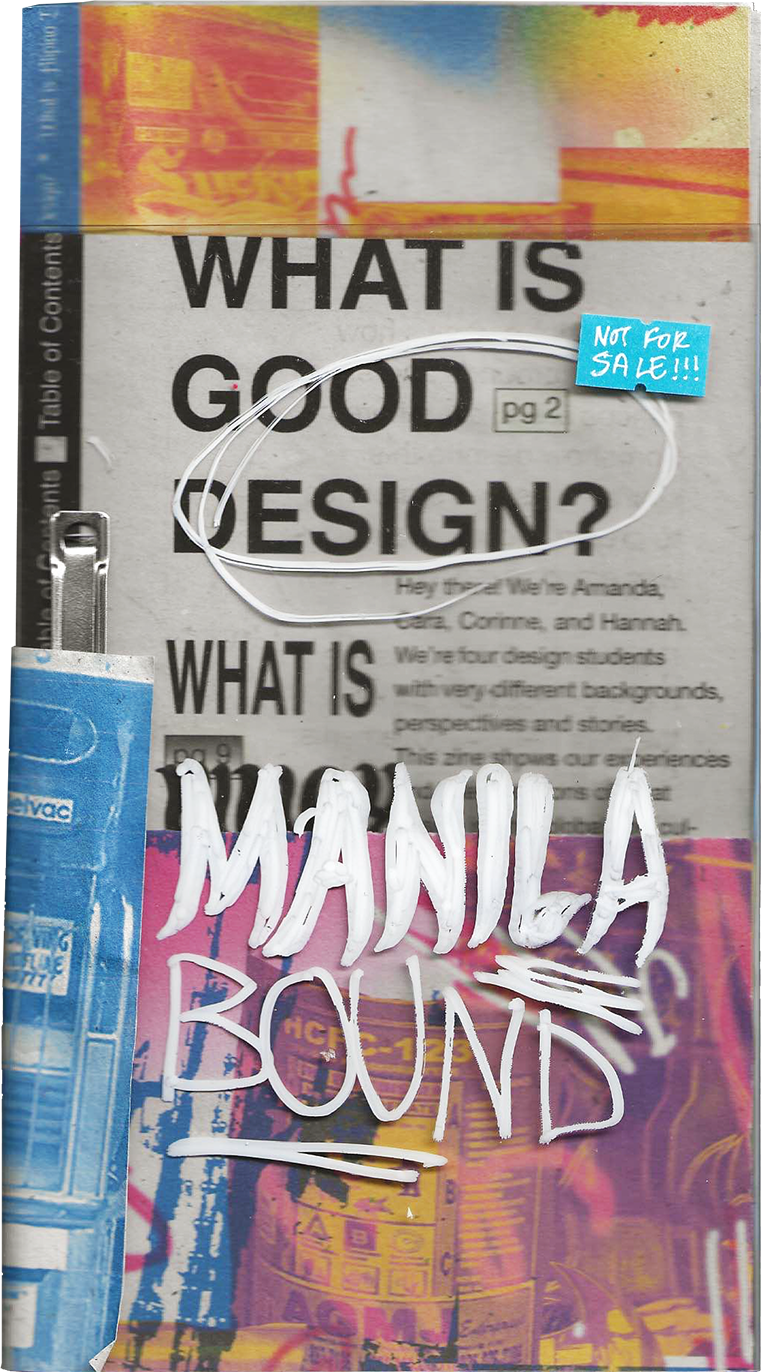 Fig. 1: Home
Multicolour RISO prints
—Illustrations embodying on the hot & sweaty cities I grew up in.
Fig. 2: Manila Bound
Zine
—A research driven zine that explores the definition of good design outside the context of the Western canon.
In collaboration with
Amanda Sia
,
Cara Padilla
and
Hannah Mitra
.
~last updated march 2021~