This Area is for Reflection, Prayer & Meditation
This is an Area for Reflection, Prayer and Meditation is an installation, publication & workshop displaying typography from the Philippines at a highly traffic transitionary corridor at RISD (a highly Westernized institution).
It is an ode to how within a letterform a colonized country found a space to reinvent, re-examine, and reflect. Within the letterform they found markings that strengthen their communities in the face of oppressive systems.
Displayed & distributed at 30 N Main, PVD, RI from 2020–2021.
Visit
website
to read more.
Contains:
Fig. 1:
Installed display,
vinyl signage, RISO printed gold
.
Curated with Javier Syquia and Ryan Diaz.

Fig. 2:
Publication,
essay writing & curatorial statement, RISO printed gold.

Fig. 3:
Website (self coded) & Zoom run workshop.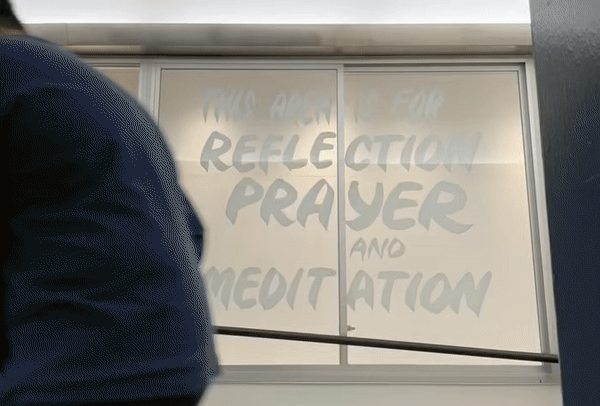 Fig. 2.5:
Cover variations were posters from the installation allowing viewers to take part of the installation home.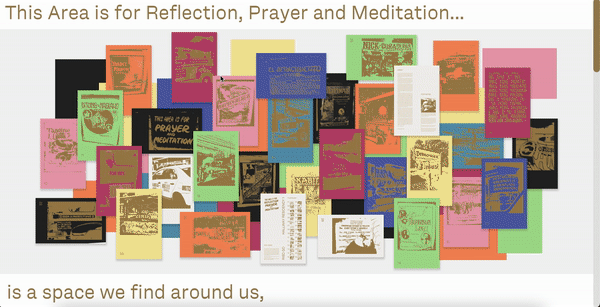 Fig. 3.1
Fig. 3.2:
Workshop in action on zoom.